The New Normal: Understanding an Evolving Israel
Past Sessions
Thursday, May 6, 2021

•

24 Iyyar 5781

-

7:00 PM - 8:00 PM

-

Zoom
Thursday, March 11, 2021

•

27 Adar 5781

-

7:30 PM - 8:30 PM

-

Zoom
Monday, March 1, 2021

•

17 Adar 5781

-

7:00 PM - 8:00 PM

-

Zoom
Monday, February 8, 2021

•

26 Shevat 5781

-

7:00 PM - 8:00 PM

-

Zoom
Proudly presented by the Israel Affairs Committee and The Rabbi Mark G. Loeb Center for Lifelong Learning.
Become a more informed supporter of Israel in this new virtual series.
Leadership turnover and landmark peace deals will reshape the face of Israeli culture and politics. Do you know what comes next? Find out in this enlightening four-part series.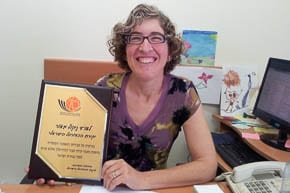 The Law of Return Monday, February 8 at 7:00 p.m.
Under the Law of Return, Israel grants the right to immigrate to anyone whose status as a Jew is universally acknowledged. Unfortunately the process is not always smooth for immigrants. Hosted by Ms. Nicole Maor, Director of the Legal Aid Center for Olim (immigrants) and a leading immigration lawyer, this talk will explore Jewish immigration to Israel (Aliyah), the cultural and language barriers immigrants face, and the specific challenges resulting from how Israel defines who is entitled to immigrate, and who is considered a "Jew."
Modern Shabbat Monday, March 1 at 7:00 p.m.
Shabbat is a beloved and indispensable cornerstone of Judaism. But American and Israeli Jews have widely divergent ways of observing the Sabbath. Beth El's Shinshanim (Israeli high school graduates who volunteer as informal educators and act as a living bridge between the Diaspora and Israel) will share their customs while exploring how Shabbat traditions differ between America and Israel.
Countdown to the Israeli Elections Thursday, March 11 at 7:30 p.m.
Israel will host a general election for the fourth time in two years. New parties formed, old parties collapsed, and Israeli-Arabs could play a role in shaping government for the first time. Through it all, Prime Minister Benjamin Netanyahu is desperately trying to cling to power amidst his corruption trial. Hosted by Dr. Robert O. Freedman (his latest book, Israel Under Netanyahu: Domestic Politics and Foreign Policy, is out now), this lecture will analyze the election's central issues and the alternative possibilities for new coalition governments.
The Refugee Experience Thursday, May 6 at 7:00 p.m.

While Israel was founded as the home for Jewish refugees from all over the world, in recent years, many non-Jewish refugees, mainly from Africa, have reached the Jewish state. This talk will explore the immigrant groups seeking refugee status in Israel, their unique challenges in obtaining asylum, and why the refugee experience is different in Israel than the United States.
This series is free and open to all. If possible, please consider making a donation to the Rabbi Mark G. Loeb Center for Lifelong Learning.
Register below.
Share Print Save To My Calendar
Fri, May 14 2021 3 Sivan 5781